Monday, December 10, 2007

In an interview published by "Izvestia" in its 5 December issue, Andrei Tarkovsky Jr. announces the first ever Russian edition of Martyrolog. Despite the availability of Tarkovsky's diaries in translations into 15 languages, the original text had not been published until now. The edition was prepared in Italy by the International Tarkovsky Insitute and sponsored in part by the Russian division of one of Italian banks. The entire printing (5,000 copies) will be shipped to Russia in January 2008 for sale there. We'll post more information on the availability of this edition as soon as we have more details.
In today's edition of "Izvestia" (10 December) we've also found an unrelated but interesting interview with Tonino Guerra (in Russian).

Saturday, November 17, 2007


The opening of the exhibition Bright Bright Day, Polaroids by Andrey Tarkovsky will take place at White Space Gallery, St Peter's church, Vere Street, London W1G ODQ, on Wednesday 21 November. There will be a panel discussion 6 pm, followed by the opening reception 7–9 pm. Additional information may be found here (PDF) as well as on the official website of the companion book, brightbrightday.com.


Monday, November 5, 2007

The ambitious U.K. Tarkovsky Festival is fast approaching. In addition to screenings of Tarkovsky's works, several actors and crew will be attending to speak about their experiences working with Tarkovsky. There will be an exhibition of Tarkovsky's polaroids, a live reading of a play dedicated to Sacrifice, and Marina Tarkovskaya will be present to speak about her brother Andrei and her father Arseny Tarkovsky. For more information, see the festival website and the press release (PDF). The project was conceived and initiated by Layla Alexander-Garrett. The event is sponsored by Russian Act, whose festival coverage is located here. Russia IC has some related news here.
Marina Tarkovskaja's book Oskolki Zerkala is now available in Swedish. See the publisher's website, and the SvD review.
Dominic Michael Rainsford's article Tarkovsky and Levinas: Cuts, Mirrors, Triangulations is available online (PDF format). The bibliographic reference is Film-Philosophy, vol 11, no. 2, pp. 122–143, August 2007.

Monday, October 1, 2007


The Friends of the Tarkovski Institute invite you to a "screening-meeting" of Tempo di Viaggio in Paris, on October 24, 2007. Full details here.

Thursday, September 13, 2007

Stalker will be shown at the National Gallery of Art in Washington, DC, on September 15, 2007 as a part of Film Series Journey through the Russian Fantastik. More information is available here. Thanks to Mario Pascalev for the heads-up.

Tuesday, September 4, 2007

Bernie Beck of El Sobrante, California called our attention to the recent death of Mikhail Kononov, who played Foma in Andrei Rublev. Read obituaries here and here.
Site visitor Andre Newell of Australia informs us that Andrei Rublev has been released on DVD in that region, as of Monday September 3. It is a 2-disc edition released by Shock as part of their Distinction Series (as was the case for the previously released Mirror, Stalker, Ivan's Childhood and Solaris).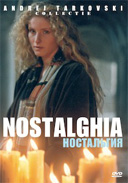 Regarding the Moskwood DVD (PAL) of Nostalghia, Jacob Dijkstra hs made some scene comparisons and reports that the DVD appears to be largely a direct port of the old Fox Lorber edition. The aspect ratio and colors are the same, it is non-anamorphic and the duration is identical to that of the Fox Lorber (NTSC). Subtitles are in Dutch only. Sound is Russian or Italian (both Stereo & DD5.1). As described in our March 9, 2003 news update the Artificial Eye version had several problems pertaining to the soundtrack [ sample&nbsp]. Jacob describes the Moskwood audio as being somewhat cleaner, as compared to the Fox Lorber and Artificial Eye versions, in that there is no longer an abundance of crackles and pops. However, the audio is far from perfect, as demonstrated by this audio clip taken from the first minute of the Dutch DVD. The included short film has English subtitles that cannot be turned off. More details on this short is found here.
Short season (Solaris, Stalker, Andrei Rublev, Mirror) at the Barbican in London, with one showing each Sunday in October. See the Barbican website for more details. Thanks to David Maguire for the heads-up.
Serge Abiaad from Université de Montréal has just submitted his Masters Degree Thesis in French. The English title is "The Poetics of the Off-Screen in Andrei Tarkovsky's Mirror". The full bibliographic reference is

Abiaad, Serge. 2007: La Poétique du Hors-Champ dans Le Miroir d'Andreï
         Tarkovski. Mémoire de Maitrise. Montréal. Université de Montréal.

Some of our readers may not yet have seen this interview with Giuseppe Lanci from November 30, 2001. Thanks to Conrad Steeves for the pointer.
We received the following note from Rafiqul Anowar Russell of Bangladesh:


Dear Nostalgia.com,

I am your fan since I browsed for the first time. And I am also a great admirer of Andrei Tarkovsky 
whom I believe the most essential film maker of modern world.  When I was General Secretary of 
Chittagong University Film Society I first organized a Films Session called 'Films of Andrei Tarkovsky' 
combining seven major films of Tarkovsky from Ivan's Childhood to Sacrifice in June, 2001.

So manytimes have passed and we continued our practice on the vision & philosophy of Tarkovsky. Last 
year we started a new film and media school called Ajantrik which means Not Machine or 'Immachine' 
and we remembered again Tarkovsky in his death anniversary 29 December, 2006 with three of his films.

But I believe Tarkovsky should not only be remembered by his film shows but with analysing his films,
his diction, his cinematic concern and mostly his heart bleeding cry for mankind.

Thanks for organizing a resourceful website dedicating our beloved film maker.

Thanks again,

Rafiqul Anowar Russell
Ajantrik,
63, Jamal Khan, Chittagong, Bangladesh.


Some of you may remember the remarkable and-oar.org release entitled Another Kind of Language: Dedicated to Andrei Tarkovsky. Their recent Yasujiro Ozu — Hitokomakura, is equally remarkable. Here is a review from Smallfish, a mail order shop based in London:

"When an album of this calibre drops onto the Smallfish doorstep it's really a
rare treat. Based around the idea of legendary Japanese filmmaker Yasujiro
Ozu's 'Pillow Shots' ('still life or neutral images in films that serve as visual and
emotional resting points') the artist were invited to choose a Pillow Shot by Ozu
(and you can see these in the accompanying PDF documents on the discs)
and then compose a track to accompany it having watched the entire film that
the shot came from to give it some overall context. The range of styles is,
frankly, marvellous and features some real heavyweights from the world of
contemporary electronic music, electro-acoustic sound and field recordings.
Steve Roden, Steinbruchel, Sawako, Kiyoshi Mizutani, Alejandra & Aeron,
Lawrence English, Roel Meelkop, label owner Dale Lloyd, Heribert Friedl, John
Hudak, Keith Berry and plenty more all feature and from that list alone you
should be ble to get a sense of how expansive this double CD is. From micro-
fine minimalism, through to deeply beautiful sculptured sound and on into
cleverly adapted field recordings that seem to capture the essence of the
frames perfectly. A brilliant work of musical art (literally and otherwise) that
really deserves your attention as work of this calibre is something to savour.
Remarkable." (Smallfish)


We have a handful of these disks — which include liner notes by mastersofcinema.org's own Doug Cummings — here at newsdesk and wish to give them away to the first person to write us from each of the Earth's continents. We ask for a brief email wherein they tell us a bit about their tastes not only in film, but also in music (to help us expand our own horizons, if nothing else). Speaking of and-oar.org, be sure to check out the film project Hashima, Japan 2002 on the CM Von Hausswolff & Thomas Nordanstad DVD [ purchasing link ].

This summer marks the 10th anniversary of our web efforts. In the summer of 1997, we launched the Andrei Tarkovsky On-Line Movie Poster Museum, after five years of Tarkovsky related email correspondence between Jan and Trond. Archive.org started backing up our site in 1999, and you may view our site revisions via their WayBack Machine, here. Time sure flies...

On a personal note, if I may, Trond wishes to thank Glenn Kotche — and Jim O'Rourke for arranging it all — for a fantastic time backstage after the recent Edmonton Wilco show. Check out Glenn's page here, and try to catch his upcoming shows with the Kronos Quartet.




Saturday, July 7, 2007

The Summer 2007 news update from Les Amis de l'Institut Andreï Tarkovski can be found here [PDF format]. It is presented in the English language, and contains interesting information on the restoration work to be done to Andrei Rublev, as well as information on upcoming music and theater projects, as well as books, festivals, and exhibitions. It would appear that a Russian translation of the Diaries is finally coming out. Let us hope this version is more definitive than the (somewhat less-than-definitive) "definitive" Italian and French versions (see our earlier brief analysis).
The (long-awaited) Dutch DVD-version of Nostalghia is finally being released by Moskwood Media. Details here. It includes the 15-min short Andrey by Narine Mkrtchian and Arsen Azatian. Thanks to Jacob Dijkstra for the information.
The latest New Brunswick Filmmakers' Co-operative newsletter includes an interview with Owe Svensson about his work on The Sacrifice. The interview is reprinted from Sven E. Carlsson's excellent FilmSound.org. Thanks to Conrad Steeves for the pointer.
Site visitor Charles Tyler informs us that Stalker is playing at the National Gallery of Art in Washington DC, September 15th at 2:30pm. More information here.
One of the favorite hangouts of your webmasters, the Pacific Film Archive, Berkeley, is screening Solaris and Stalker on August 26 and 14, respectively. Their website is here.
Shock Records in Australia released Stalker on DVD under their Distinction Series label on July 2. Details here. Thanks to Matt Lee for the information. Screengrabs from the earlier Distinction Series releases, Mirror and Ivan's, can be found by scrolling down this page.
DVDBeaver has compared the Criterion and MK2 version of Ivan's Childhood. Criterion appears superior to MK2. It also appears very similar to the Australian release (not included in the DVDBeaver comparison, but see link in the previous paragraph).
Some new photos of Tarkovsky's house in Myasnoe have been posted here.

Thursday, May 31, 2007

Artificial Eye confirms that the version of Tempo di viaggio included on the Andrei Tarkovsky Companion DVD (see yesterday's news update) does indeed contain new, improved subtitles. Says AE, "[We] did refer to our previous correspondence regarding the subtitles for Tempo di Viaggio and they are now in much better shape." And, indeed they are! Compare for example this framegrab, taken from the first AE issue of Tempo (on their 2003 Nostalghia disc set), to this framegrab, taken from the recent release.
AE has already corrected the Arsanavitch typo seen in the initial pressing — all subsequent runs of the disc look like this.
Regular site visitor Rob Farmer writes:

 The good news is that the subtitles on The Andrei Tarkovsky Companion 
 edition of Tempo di Viaggio are certainly new. I have checked your 
 October 13th 2004  email to Facets and all the suggestions that you made 
 in the email have been incorporated into the new subtitles. I have 
 enclosed screenshots of all the frames mentioned in your 2004 Facets 
 email for your interest. On the subject of subtitles, the subs on 
 Moscow Elegy are not removable, nor are those on One Day.... The Tempo 
 subs are removable though.


 All the best,

 Rob Farmer


 Attached framegrabs:

[ i | ii | iii | iv | v | vi | vii | viii | ix | x | xi | xii | xiii ]


Wednesday, May 30, 2007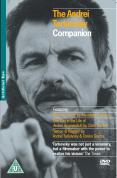 We just received the following note from site visitor Rob Farmer:

Hi Trond,

I got the Andrei Tarkovsky Companion DVD this morning. Attached are some
screengrabs for your perusal. Both discs are single layer DVD-5 discs. 
Disc 1 = 3.74GB, Disc 2 = 4.35GB. Moscow Elegy looks good (progressive, 
nice subtitles, pictureboxed). 'One Day...' (interlaced) and 'Tempo'
(progressive) both look like old transfers from exising videotape sources.
Andrei Arsenevitch is misspelt on the DVD menu. First thoughts are that this is 
a somewhat disappointing set — but it's good to have Chris Marker's film
on DVD at last. I've no idea how the new 'Tempo' looks compared to the existing
version on AEs Nostalghia. Hope this is of some interest.

             All the best,

             Rob Farmer

Attached framegrabs:

Disc 1
Moscow Elegy Menu | Moscow Elegy Title Card | Moscow Elegy Screenshot i | 
Moscow Elegy Screenshot ii | Moscow Elegy screenshot iii 

Disc 2
Disc 2 Menu | One Day... Title Card | One Day.. screenshot i  | 
One Day.. screenshot ii | One Day.. screenshot iii | One Day.. screenshot iv | 
Tempo... Title Card | Tempo... screenshot i | Tempo... screenshot ii |
Tempo... screenshot iii | Tempo... screenshot iv

We haven't yet received the Andrei Tarkovsky Companion DVD at newsdesk. Can someone please confirm whether or not the serious subtitle problems we reported here have finally been rectified with this re-release of Tempo? We worked actively with AE several years ago, helping them fix their error-ridden subtitle file (which they informed us was a mere "scratch" file, which had been accidentally used for the official release. Incredibly, this same "scratch" file was later picked up by Facets for their Region 1 release).

Monday, May 21, 2007


About half a year ago, we received the following note from Nathan Dunne. The book he announces now has its own web page. You will undoubtedly be hearing lots more about the upcoming Tate Modern events, as we approach 2008.

Firstly, I wish to thank you for the excellent nostalghia.com website
which has sustained my interest in Tarkovsky over the last few years.
Second, I wish to inform of the most exciting project. Over the past
six months I have been working on a book proposal to celebrate
Tarkovsky's 75th anniversary next year. In the past week the book was 
sold to Black Dog Press and will have  worldwide distribution. The 
publisher intends the book to be a large, illustrated book that will do justice 
to Tarkovsky's visual sensibility.  This will be the first fully illustrated and 
comprehensive  title  published on Tarkovsky in English. The anthology will feature 
most of  the major  Tarkovsky scholars and will also feature contributions by visual 
artists, filmmakers and  writers that have been influenced by Tarkovsky. The  book 
will be 400+  pages in full  colour. My intention is to examine Tarkovsky's wider 
influence in the arts with a focus  particularly on his visual sensibility rather 
than solely on what may  be deduced academically from his films.

The second development is that the publication will coincide with a conference which 
is to be provisionally held at Tate Modern in London,  of which contributors to the 
book will be invited to give a paper. The conference has the support of the 
London Consortium and we are also currently in negotiation with the London Film School.

The book will be published in February 2008 and the conference held in April 2008.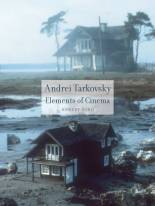 A new book by the excellent Robert Bird is set to be published in the fall: Andrei Tarkovsky — Elements of Cinema.
Munkhammar and Bergh's book Tarkovskij — tanken på en hemkomst (Tarkovsky, Thoughts on Homecoming), which has been OOP for several years, has been reissued in what appears to be an expanded edition. The (Swedish-language) book is featured on the publisher's website, here. The original edition is in our library (a generous gift from site visitor Johan Anglemark), and its Table of Contents is linked from our Book Bibliography section. Incidentally, this book was prominently referred to by Michal Leszczylowski in his Remembrance — A Year with Andrei.
Speaking of Munkhammar, she recently wrote an absolutely amazing review of Gianvito's Interviews.
Several of our alert readers have contacted us to let us know that on Björk's new CD Volta, she sings a song with Antony Hegarty (from Antony and the Johnsons) called The Dull Flame of Desire, in which she specifically credits the film Stalker for the lyrics. [ Apropos, I still recall the epiphany of hearing this voice emanating from my speakers back in what must have been early May of 1988. Those were the days...—Ed. ]


Additional details on the Criterion Edition of Ivan's Childhood (a release which we alluded to in our February 24 news update) may now be found here. The release makes use of the same stellar transfer recently used by mk2. We are disappointed however that the fine There Will Be No Leave Today and some highly relevant documentaries — all of which we provided the original producer (the always enthusiastic Stephanie Friedman, who has since left Criterion) with copies of, several years ago — did not make it onto the disc. We're left with a rather bare-bones and uninspired release. In our opinion, a wasted opportunity. If you already own the mk2 version, there is arguably only one good reason to purchase the Criterion edition: namely, Robert Bird's first-class translation of Between Two Films, Andrei Tarkovsky's own essay about Ivan's Childhood, contained in the DVD booklet (or simply read it here and save your money for the upcoming Woman in the Dunes, one of Tarkovsky's top ten movies).
An mp3 file containing an interview given by George Agathonikiadis to the Czech Radio CRo3 Vltava is found here. The interview is perhaps not overly informative, but there is one interesting, almost cute, story buried inside: Agathonikiadis, who was in the process of collecting materials for his film (see our February 24 update), one day suddenly woke up at three o'clock in the morning. As he couldn't fall asleep again, he turned on his TV set. At that precise moment, an old lady on the screen said: "By the way, I was a classmate of Andrei Tarkovsky...".. The old lady was none other than Marika Beiku (see, e.g., Student Years). Says Agathonikiadis, "In my opinion, Andrei himself from Heaven arranged this event!". Thanks to Michal Petricek for the link and for relating the story to us.


The Czech DVD version of Solaris is slated for a May 31 release. More details over at Nostalghia.cz. We're happy to see that the original mono soundtrack is included. Among the extensive filmographies and biographies, there is a photo of Fridrih Gorenshteyn included, not found on the previous RusCiCo editions. Czech subtitles carefully crafted by Michal Petricek, as usual.
Petr at Nostalghia.cz recently posted a review of the Karmen video release of Tarkovsky's student films (see our December 21 update), featuring a telling framegrab comparison.
Prolific Italian filmmaker (also a longtime friend of Nostalghia.com) Manuele Cecconello sent us the following informative note:

As you know, I live in a city called Biella, in the west of Piedmont 
(north-west Italy). In my city, there is a second headquarter of an 
association called Stalker teatro, founded in the early 80's and based on 
Tarkovskij's Stalker. Stalker Teatro organize avant-garde spectacles, performances,
happenings, and they are involved in social works with persons with mental 
diseases, prisoners, the young,... Stalker Theatre has organized a show called
In journey with Andrej with projections, meetings, etc. I send you the
booklet and complete program in Italian [ May to October events' program in PDF 
format |  booklet ]. On May 10, Andrej Tarkovskij Jr., Alberto Barbera (Director of 
National Museum of Cinema) and Andrea Ulivi, Director of International Institute
Andrej Tarkovskij — Florence attended. Stalker Theatre [invited] me on May  11 
and 12, where I [screened]  my "SIS — Stazione Idrometrica Santhià" with 
live sound by Luca Bergero e Luca Sigurtà. This work is inspired by "The Zone".


Monday, April 9, 2007

A Tarkovsky Film Festival will be held in Ivanovo, Russia in July 2007. For more information, refer to their website.
April 4th was what would have been Andrei Tarkovsky's 75th birthday. Yevgeny Borzov in Ivanovo submitted the following report.


From: Yevgeny Borzov
Date: April 9, 2007 

Dear Trond,

I guess you may be interested to know how Andrey
Tarkovsky's 75th  anniversary was celebrated in
Russia.

On April 4th Andrey Tarkovsky Jr directed a stage
performance of Dedication to Andrey Tarkovsky with
music, poetry and film footages at the Central House
of Writers in Moscow. Among those present were 
Vassily Aksionov, Alla Demidova, Igor Zolotussky,
Alexander Sokurov and Oleg Yankovsky.

Last week all major Russian TV channels broadcast
Tarkovsky's films, including his Ivan's Childhood,
Mirror, Stalker, Solaris, and Donatella Baglivo's
Andrey Tarkovsky in Nostalghia, which was never
shown here before. A new documentary  Tarkovsky's 
Road to the Cross was certainly on top of that list,
featuring interviews with Marina Tarkovskaya, Natalia
Bondarchuk,Margarita Terekhova,Oleg Yankovsky, Andron
Konchalovsky,Nikolay Burlyaev,Tonino Guerra,Donatas
Banionis,Otar Iosiliani and Andrey Tarkovsky Jr.

The provincial town of Yurievets on the Volga, where
Andrey Tarkovsky spent his childhood, was in the
center of traditional activities, dedicated to the
famous producer.  The local authorities, including Mr.
Men, Governor of Ivanovo Region, participated in a
memorial ceremony at the Tarkovsky Museum on April 3d.
Andrey's sister Marina and her husband Alexander
Gordon, as well as documentary film director Yevgeny
Tsimbal were invited to contribute to this ceremony
with their memories about Andrey Tarkovsky. Alexander
Gordon came to Ivanovo to present his new book Ne
Utolivshy Zhazhdi / A Man of Perpetual Thirst (ISBN
978-5-9697-0341-4, Vagrius, Moscow,2007, 384 pp.) This
is a collection of very intimate stories about his
friendship with Andrey over more than 20 years. 
(Please see the cover picture of this book in the
attachment)

A group of devoted Andrey Tarkovsky's  fans here in
Ivanovo also published a large volume of stories
entitled Our Compatriot Andrey Tarkovsky (ISBN
978-5-85229-253-7, Ivanovo, 2007, 336 pp). This book
focuses primarily on Tarkovsky's visit to Ivanovo in
1976 and has a detailed account of events, which
followed that visit. A multimedia presentation of this
book took place in Ivanovo on April 4th. The audience
was introduced to unknown materials, unique pictures,
recently disclosed documents and exclusive
documentaries about Tarkovsky by local film producers,
including Magnetism of Memory by Yevgeny Borzov. 
(Please see the cover picture of this book in the
attachment)

Marina Tarkovskaya was interviewed by Ivanovo
Independent TV Company Bars during her short stay in
Ivanovo. Please see the online version of this
interview here. (Sorry, only in Russian.)

The Russian speakers may also wish to read an
interview with Marianna Chugunova, who is in charge of
all current projects by the Tarkovsky Foundation in
Russia. (See this link.)

According to this source a retrospective showing of
all Andrey Tarkovsky's films is scheduled for April 3
— 11, 2007 at   Moscow Central Museum of Cinema.
On April 24th Tonina Guerra is going to organize a
special homage to Andrey Tarkovsky at the Central
House of Writers in Moscow with a particular emphasis
on his Nostalghia.

Happy Easter greetings from Ivanovo,

Yevgeny Borzov


Monday, March 12, 2007

Cinematheque Ontario, Canada, is screening Solaris on March 12, and Stalker on March 15. Details here.
The local St. Petersburg TV station STO appears to have inadvertently broadcast the rarely-seen and much sought-after "First Cut" (referred to by some as the "Director's Cut") of Solaris. When one shocked Tarkovsky fan called the TV station to ask what it was that he had just watched, they simply did not understand what the fuss was all about. See the interesting debate here [English translation via Babel Fish]. Thanks to Michal Petricek for the tip. A few scenes from this cut can be seen on the Criterion DVD—see our earlier interview with the Criterion producers.
Some interesting photos here.
The following just in from a site visitor in Paris, France:


To:   newsdesk@nostalghia.com
Date: March 8, 2007

Many thanks for Nostalghia.com, which could deserve the Oscar of the best
movie site about a filmmaker, if some day it exists.

The reason why I'm sending you an email today is one more enjoyable
ones: Paris will have two great integral retrospectives this spring of two
film-makers Andrei Tarkovski did appreciate so much, first, starting March 9,
Sergei Paradjanov at the Magic Cinema, located in Bobigny, northern suburbs 
of Paris, but easily reachable by tube.  Then from the end of April till June,
at the Cinémathèque française, Alexander Sokurov.

They are, among other rare films from Armenian, Russian and Iranian
filmmakers (for instance Pelecian, Abouladze, Panfilov, Dovdjenko), a few
films of Andrei Tarkovski to be seen, The Mirror and Ivan's Childhood. But,
beside this two films, any Russian cinema film fan must give a strong
glance at the program of the Paradjanov festival: it's just an amazing
one, and we are incredibly lucky to get it in Paris.

Paradjanov in Bobigny: The program is available here as a PDF under the item
"télécharger le programme du festival".

The program of Sokurov at the Cinémathèque française is available here, and is
also great. Unfortunatly, the Cinémathèque française is not any longer what it 
used to be, and one cannot expect a really good "film atmosphere" going there. 
But rare films of Sokurov deserve to be seen on a big screen, so we will adapt
to the present circumstances.

Best regards.

Yves Beliard-Castebert


Saturday, February 24, 2007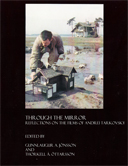 The much-anticipated new book Through the Mirror: Reflections on the films of Andrei Tarkovsky edited by Gunnlaugur Jónsson and Thorkell Águst Óttarsson (see our April 14, 2006 update) has finally arrived. The book's Table of Contents and Introduction can be read here [PDF]. The front matter can be viewed here. The book may be purchased directly from the publisher, or from amazon. The book's dust jacket features an excerpt from our forthcoming Nostalghia.com review of the book: "As the editors rightly state, little analysis has been leveled at the rich religious motifs and quotations within Tarkovsky's films... This compilation is therefore welcome for its focus as well as its approach; avoiding the extremes of pat reductionism or whimsical analysis, the various authors here strike a compelling pose between cinematic and theological scholarship and a respect for ambiguity and multiple interpretations. The writing is serious yet accessible...". Full review to follow shortly.

Julia Kristanciuk writes: "[...] I got a chance to fly to Moscow this past January and take some pictures that may be of interest to the fans of Andrey Tarkovsky. One picture [ photo i ] is of one of Romadin's sketches for Tarkovsky's Solaris (is was exhibited in one of the halls at Mosfilm); the other two pictures [ photo ii | photo iii ] are of the place where Tarkovsky's house used to stand (now the house is completely demolished—the sign at the site says that the house will be re-built); two more pictures [ photo iv | photo v ] are of certificates of participation of Tarkovsky's films in two film festivals (these, too, are exhibited at Mosfilm)."

Petr Gajdosík, curator of our sister site Nostalghia.cz, informs us of a handful of new articles recently posted on his site, all in the Czech language: (a) a gallery of curiosities and bloopers of various kinds spotted in Tarkovsky's films, here. An English translation will appear on Nostalghia.com by the next news update. (b) a gallery of paintings seen in Tarkovsky's films with relevant screenshots and comments about the painters here. (c) a review of the recent Gianvito book, here. (d) a review of the Synessios book, here. (e) a review of the film Posle Tarkovskogo by P. Sepotinik, here. In other news, George Agathonikiadis's film about Tarkovsky, Memories of Andrei Tarkovsky (a project we mentioned here on August 19, 2003), had its (world) premiere on Czech TV Canal CT 2 on February 11, 2007 at 20:15 CET. Finally, Petr also informs us that a Czech DVD release of Solaris is imminent. Czech subtitles lovingly crafted by Michal Petricek, as usual.
Michal Petricek sent us a brief snippet from the Czech TV broadcast of Agathonikiadis's film, featuring Margarita Terekhova: video [.avi] / English subtitles [.sub].
A longtime friend of ours recently visited Vadim Yusov in Moscow. A small excerpt from his report:

Yesterday I had a two hour conversation with Vadim Yusov in Moscow. And I
asked him how SOLARIS' black and white scenes and video screens should look.
He told me that Kodak color stock, Kodak B/W stock and Sovcolor color stock
were used in the film, thus corroborating what Tarkovsky had written in his
Diaries. He also said that they only had about 12,000 meters of Kodak color
stock available for the film, and thus, some of the scenes in the film were
shot only in one single take due to the shortage.

He said that he was very fond to have worked with Tarkovsky [...].

But he stated that Criterion rendition of B/W scenes is wrong, and Ruscico
version is more faithful to Tarkovsky/Yusov's intentions in that regard. 
They all should have a slight bluish tint, especially the night scenes
(specifically one before the take-off which should have an intense indigo
tint). [...]

We note that the above contradicts Criterion's own (widely quoted) statements (see also our December 11, 2002 update) on the topic. All we can do is admonish future DVD producers to take careful note of Yusov's statements, as reproduced above, and proceed accordingly.
Our friend also submitted the following cell-phone photos from Mosfilm, with his apologies for the low image quality:
Ivan's Childhood is finally coming to DVD NTSC Region 1. Those who were planning to spend their hard-earned money on an alt-region release may wish to hold off, in anticipation of the Criterion Edition, to be released "this summer".

Site visitors Jon Lynden (U.K.) and Gregory Young (Australia) both submitted excellent scans of a complete set of Solaris "Front of House cards". They may be viewed here.
Tarkovsky fans in Romania are reportedly ecstatic over the recent release of Nostalghia on DVD in that country.
Meanwhile, a posting to the Forum MK2, evidently from MK2 itself, states that their Nostalghia DVD release has been cancelled because of a problem with the legal rights to the title. Thanks to Wayne Spencer for the pointer. That there are indeed serious rights' difficulties surrounding this title is confirmed by what James Quandt related to us a while back: "NOSTALGHIA, which I tried desperately to get a new print made of for our retro, and spent months going round in circles with the Italian rightsholders, etc., was shown in a print cannibalized from some old prints and with no rights."

Artificial Eye's Tarkovsky Companion DVD is now scheduled for a May 28 release.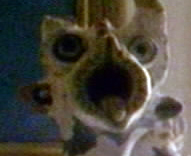 OK. Your Nostalghia.com editors have been wondering/arguing for years over what on earth this is. We are referring to the rather attractive figurine seen in the framegrab (detail seen on the right), taken from Tempo di Viaggio. The reader who can tell us something definitive about this work of art will be rewarded with a gift. Who owns psychokitty now, and where can she be viewed up close... or would the owner even be willing to sell her to us!? She would fit perfectly into the overall milieu here at editorial headquarters.
Eugene Borzov informs us that his film Magnetism of Memory (see our October 22, 2006 update) is participating in the Spanish Documentary Film Festival Punto de Vista (Navarra International Film Festival, February 23 to March 3, 2007, see also our December 21 update). The rather impressive lineup is found on the Festival website, and we have preserved a snapshot of it locally (here), for posterity.
Paradjanov: The Last Spring is having its Spanish premiere at the Navarra International Film Festival, during the Dear Andrei documentary retrospective. Marina Tarkovskaya and Alexander Gordon will be attending the screening of the film, which will be introduced by Mikhail Vartanov. Furthermore, Paradjanov: The Last Spring will have its French premiere on March 10 at 1900h at Magic Cinema's Theatres au Cinema Film Festival in Bobigny, France, where Mikhail Vardanov will again introduce the film. His introduction, as well as his visit to the cemetery where Tarkovsky is buried, will be filmed.
The hauntingly beautiful François Couturier Nostalghia CD continues to create quite a bit of stir in Tarkovsky circles. Here is the pamphlet [PDF] from the recent event in München, Germany.
From YouTube: Tarkovsky on Cinema | Tarkovsky on Art I | Tarkovsky on Art II.
We have finally posted our article The Japanese Betrayal, which we wrote half a decade ago — it's probably worth getting it out there in spite of that one missing bibliographical reference right at the end, which we never were able to locate.

Monday, January 22, 2007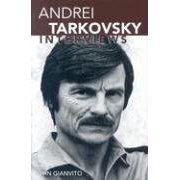 Filmmaker, curator, and author John Gianvito will speak about his new book, Andrei Tarkovsky: Interviews and introduce a screening of Tarkovsky's Voyage in Time on Thursday, January 25, 2007, at 8 pm. The location is Studio Soto, 63 Melcher St., Boston, telephone 1-617-426-76786. More information here. Those who wish to purchase Gianvito's excellent book from Amazon.com may use this link (paperback) or this link (hardcover) to support our friends over at DVDBeaver in the process. The book comprises an invaluable collection of interviews, many for the first time in English. Along with Sculpting in Time, this book may safely be considered a must-have for all English-speaking Tarkovsky aficionados.

Istituto Internazionale Andrej Tarkovskij, Firenze, Italia, has provided us with this announcement [PDF], on a (traveling?) photographic exhibition dedicated to Mirror.
The Metro Cinema, Edmonton, Alberta, Canada will be screening a new print of Stalker on the Feb 17–18 weekend, as part of From the Tsars to the Stars, the traveling exhibition of Russian sci-fi films from the 1920s to 2006. Their website will be updated shortly with the exact screening time(s).
Henry McCracken sent us the following note:

Hi Folks,

Many thanks for your GREAT web site on the life's work of Mr. Andrei Tarkovsky. 
I appreciate very much that you have made all this wonderful information free 
and accessible to everyone.

I don't know if you would be interested in such a thing, but over Christmas I 
wrote extensively about a recent Tarkovsky retrospective which was held at the 
Cinémathèque français here in Paris. My second entry is about Denis Lavant's 
readings from Tarkovsky's journal. Really a wonderful event, very moving.  It's 
a pity there isn't an mp3 of the reading somewhere... Anyway, you can read what 
I wrote, here.

Many thanks again,

Cheers
Henry

Ryland Knight has written a review of Béla Tarr's Sátántangó for Matt Zoller Seitz's The House Next Door, wherein he references Tarkovsky (as well as our site). Read it here.

Thursday, December 21, 2006 (UPDATED 23.12.06 21:45 UTC)
A
Merry Christmas and a Happy Prosperous New Year to you from Trond and Jan at Nostalghia.com. With deep appreciation we thank you all, especially those that tossed us contributions, complaints and suggestions. What follows is the last news update of 2006. Enjoy, and keep in touch. We need you.

Istituto Internazionale Andrej Tarkovskij, Firenze, Italia, has provided us with this announcement [PDF], describing upcoming Tarkovsky-related events. UPDATE: Several exciting events in Firenze on December 29 — invitation here.
Karmen Video has released some early films of Andrei Tarkovsky and other Russian directors, in the form of a 4xDVD set. Vol. 1 includes The Steamroller and the Violin (Tarkovsky), The Killers (Tarkovsky et al.), Iz Lebyazhego soobshchayut (Vasili Shukshin) and The Boy and the Pigeon (Andrei Konchalovsky). Vol. 2 includes My Heart Is in the Highlands (Rustam Khamdamov), There Will Be No Leave Today (Tarkovsky et al.) and Aptekarsha (1962, Stanislav Govorukhin). Vol. 3 includes The Groom (Elem Klimov), Look, the Sky! (Elem Klimov), Devochka i veshchi (Nikita Mikhalkov), Nastasiya i Fomka (Nikolai Gubenko) and A Quiet Day During the End of War (Nikita Mikhalkov). Vol. 4 includes Vy chyo, starichyo? (1982, Vasili Pichul), Razrushitel voln (1989, Ivan Okhlobystin), Son v letnee utro (1989, Fyodor Bondarchuk) and Izmena (1998, Aleksandr Shein).
The Spanish Documentary Film Festival Punto de Vista (February 23 to March 3, 2007) will feature a series of Tarkovsky related documentaries. See the programme preview here, and keep an eye on their website for updates.
There is a new book out on the excellent EKSMO label: N. Boldyryov's Zhertvoprinoshenie Andreja Tarkovskogo (ISBN 5-9560-0101-1). Additional details here.
Site visitor Bernie Beck, of El Sobrante, California pointed us to an article, Memorial tablet to Andrei Tarkovsky Fixed Up in Paris, as well as to a review of the Moscow Elegy DVD, here.
Finnish filmmaker Jukka Eronen has made English versions of two of the posters mentioned in our previous update: 1 | 2.
The Institut français in London are having a full Tarkovsky retrospective in January 13 – 25. They will be showing all the films, including Steamroller and the Violin, along with Chris' documentary and Norstein's Tale of Tales. Additional details may be found here.
The Renoir Cinema (Brunswick Centre, Russell Square, London) will be showing Solaris on January 7 and One Day in the Life of Andrei Arsenevitch on January 14. For more information contact Simon Howarth on 020 7438 9543 [ website ].
Dan Jones, Graduate Teaching Assistant Coordinator of the School of Interdisciplinary Arts, Ohio University, informs us that he has published an essay about Nostalghia and Feminism in the Winter issue of Cineaste. As far as we can tell, it does not appear to be available in the on-line edition.


Éditions de Corlevour, France, recently published a special Tarkovsky issue of NUNC revue. The special issue includes articles by young French researchers, who have leaned heavily on the International Institute A. Tarkovski for assistance, along with essays by philosophers, theologians and critics. Also included is the first French translation of the scenario The Witch. Click on the cover scan on the left for a larger version. Here is the Table of Contents and here are the publication data. Incidentally, we're pleased to (finally) see a discussion on how Terrence Malick's Thin Red Line relates to The Sacrifice, an internal pet topic of ours for the past 6 years.
Site visitor Simon Wehrle informs us that August 11, 2006, there will be a Tarkowsky-night (music, films and texts) in the KKL Lucerne (Switzerland). This event is part of the Lucerne Festival. As many of our readers will be aware of, the Lucerne Festival Orchestra is conducted by none other than Claudio Abbado. More information will follow here. [ Postscriptum: Upon hearing this news, a dear friend of ours in Japan aptly exclaimed... "A stunning piece of news. I am sure that Claudio Abbado played an initiative role in realizing it. Mapping his footprints on earth, you will find a trail of Tarkovsky events. [...] And he conducts Beethoven Ninth and Mahler Third again..." ]
An mp3 version of Tarkovsky's by now so famous adaptation of Faulkner's Turnabout is located here (60 MB). Some Russian language skills, and a free (but somewhat complicated) registration process, is required.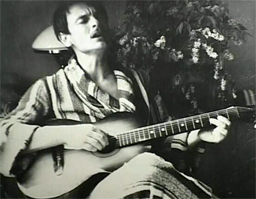 The documentary film Passion according to Solonitsyn (Strasti po Solonitsynu) recently aired (twice) on satellite TV channel Telekanal Rossia. This is a "must see". Courtesy of Michal Petricek in the Czech Republic, here is a brief snippet [ AVI format ] and Michal's own (home-made) English subtitles [ SUB format ]. And here are a few screengrabs: [ 1 | 2 | 3 | 4 | 5 | 6 | 7 | 8 | 9 | 10 | 11 | 12 ]. Michal is currently in the process of subtitling the entire documentary for us. And this is not the first time he does this for us. What would we do without you, Michal?
Thirty-five years ago, Tarkovsky shot parts of Solaris in Tokyo. Site visitor Kikutake Yuji of Japan traces his footsteps in this photo gallery. Thank you, Kikutake san!
We mentioned the Facets release of Moscow Elegy in our previous news update. Check out the full Ideale Audience news, found here. These are the discs that Facets licences for the U.S. (like the earlier Ideale Audience Sokurov releases).
Jonas Mekas, founder of Anthology Film Archives, has outtakes from The Sacrifice available for purchase on his website. At the moment, the outtakes are only available at a resolution of 320x240 (mp4 format) for $3.99, but the site does state that they will also be available in a 720x480 resolution, for $6.99. Thanks to Matt Clarke for this information. As pointed out in our September 16 mastersofcinema.org update, Mekas' website comes highly recommended as it features some of his own films as well as (in the future) short films made by directors such as Scorsese, Jim Jarmusch, John Waters, Peter Bogdanovich, Ferrara, Wim Wenders, Mike Leigh, Virginie Marchand.

The Second Editon of Rafael Llano's Andrei Tarkovski, Vida y Obra (Andrei Tarkovski, Work and Life) is now available, published by The Instituto Valencia de Cinematografía Muñoz Suay (Valencia, Spain). The book, consisting of two volumes and almost 900 pages, won the Prize for Best Literary Contribution to Cinema in 2003, awarded by the Spanish Association of Film Critics (CEC, Madrid). It sold out almost immediately after its initial release. Rafael Llano is professor at the Mass Media Institute of University Complutense of Madrid (Spain), and editor of the Spanish web site www.andreitarkovski.org.

Solaris, Ivan's Childhood and The Mirror have recently been released on DVD in Australia, by Shock Records. Cover scans and other pertinent technical data may be found here: Solaris | Ivan's Childhood | Mirror. Thanks to Matt Lee for the information.
Following on the heels of our mention of Konstantin Lopuchansky in our previous news update, we received the following interesting letter from frequent site visitor Scott Spires in Moscow:

I just saw Konstantin Lopushansky's new film, Ugly Swans (Gadkie lebedy). 
This film will be of interest to Tarkovsky fans for several reasons. Obviously, Lopushansky's 
work on Stalker is the first one. Second, just like Stalker, this film is based 
on a Strugatsky Bros. novel — about a race of super-intelligent mutant children, and the 
threat they are considered to pose to the world.

Most relevant, however, is just how strong the stamp of Tarkovsky, and Stalker in 
particular, is on this new film. It shows in many of the more-or-less monochromatic images
involving the ruined city where most of the film takes place — the dilapidated buildings 
are reminiscent of the Zone, and rain is constantly falling, creating a flow of Tarkovskian 
"water effects". There is even a wailing low flute at various times, similar to the one on the 
Stalker soundtrack. On the other hand, Ugly Swans moves much more quickly than 
any Tarkovsky film, and its overall look is much slicker, without the grittiness of Stalker.

By the way, as I pointed out to you earlier, the Writer's long speech near the end of Stalker
actually comes from this book Ugly Swans, not from Roadside Picnic. I was wondering 
if Lopushansky would repeat it or at least refer to it, but I didn't hear any references to it.

In terms of quality, I have to say I was impressed overall with the film, and would urge you to 
see it if it ever shows up in North America. However, since I just saw it, I can't really say much 
more than that right now.

Regards,
Scott


Thursday, November 23, 2006

The December news update from Les Amis de l'Institut Andreï Tarkovski, Paris, can be found here [French, PDF]. A complete Tarkovsky retrospective is scheduled for December 8 to 13; details here [PDF]. Those who wish to become members of the Les Amis may use this form.
Frequent site visitor, Matthew Packwood of Art of the States (support them!) wrote to let us know that the Harvard Film Archive is repeating the Film Society at Lincoln Center's series Tsars to the Stars in December. More information here. The series includes Stalker on 12/1 at 7pm, introduced by John Gianvito, and Solaris on 12/6 at 8:30pm. Plus much additional exciting material. [But, why is Konstantin Lopuchansky's unforgettable Letters from a Dead Man never screened at events such as these? –Nostalghia.com Ed.]

Mirror is being released in the Czech Republic shortly. See Nostalghia.cz's November 16 news update here. Cover art here [PDF]. Additional details may be found over at Zona.
Some of our readers may be interested in Steven Dillon's new book The Solaris Effect: Art and Artifice in Contemporary American Film (University of Texas Press). Details and a link that leads to, amongst other things, the chapter in the book on Tarkovsky's SOLARIS and the Cinematic Abyss can be found here. Thanks to Wayne Spencer for the tip!
Kino has just released Stalker on DVD. Details may be found here. Kino declined our request for a review copy, choosing instead to focus their marketing efforts at the mainstream audiences. You will therefore have to turn to sites such as digitallyobsessed for reviews of this DVD.
Facets have announced that they will be releasing Moscow Elegy, Alexander Sokurov's portrait of Tarkovsky, on DVD on 27th December 2006. More information here. Time to throw away that old unsubbed DivX download!
There is no sign of Nostalghia on MK2's forthcoming DVD releases page, suggesting that it may have been delayed or even cancelled. We suspect that they — like so many other DVD labels before them — suddenly realized that the quality of the Optical audio track used during mastering is of insufficient quality for a DVD release. (At this time, only we at Nostalghia.com and a few of our well-placed contacts appear to know where a copy of the superior Magnetic track resides). However, MK2 will shortly be releasing Chris Marker's Une journée d'Andrei Arsenevitch as part of a six-DVD set of 18 documentaries called Coffret Cinéma de notre temps. It appears there are no English subtitles.
As mentioned before, the new issue of Vertigo magazine (vol 3, no 3) includes an article Stalking The Stalker by James Norton. James kindly provided us with some interesting photos which we have added to our recent reprint of his article, here.
Over at greencine, Cory Vielma traces what he sees as the similarities between Stalker and The Wizard of Oz.
Site visitor Julia Kristanciuk provides this link to a master class that L. Nekhoroshev taught in a workshop at the Mosfilm studio on April 18, 2006. During this lecture, Nekhoroshev reminisces about the times when he discussed Andrey's films with Andrey himself, and he also makes an attempt at analyzing the dramatic development in the narrative of Andrey Rublev. The lecture is in Russian, but we hope to bring you an English transcript shortly.
Finnish artist/filmmaker Jukka Eronen provided us with links to a series of beautiful Tarkovsky filmography posters that he designed: 1 | 2 | 3 | 4 | 5.

Tuesday, November 7, 2006

The November news update from Les Amis de l'Institut Andreï Tarkovski, Paris, can be found here [English, PDF]. It describes events in connection with the ongoing "Tarkovski en France, 1986–2006" anniversary.
The French National TV Archives have much interesting video material available, free of charge. See for example this interview with Tarkovsky and Natalia Bondarchuk, conducted in connection with the receipt of the Grand Prize in Cannes for Solaris. A significant amount of Bresson-related material is also found on this site. Thanks to Michaël Lellouche for the tip.

Sunday, October 22, 2006

Nostalghia – Song for Tarkovsky has been reviewed by Konrad Heidkamp in the German newspaper Die Zeit. An English translation is provided here [PDF]. Support our favorite DVD-related site, DVDBeaver, by using this link if you wish to purchase the CD.
The American Cinematheque is having a Russian Fantastik Cinema series this week at the Egyptian Theatre in Los Angeles, USA. They're showing both Stalker and Solaris. Additional details here.
Today, we received the following report from our correspondent Yevgeny Borzov in Ivanovo:


I'd  like  to inform you about a significant event
which took  place on October, 15 here in Ivanovo. On
this day 30 years ago A. Tarkovsky and his wife came
to visit this city  to present "Mirror" and stayed 
here for 4 days.

This visit was remembered by the local community of
Tarkovsky's  fans, including poets and writers,
musicians and painters, faculty and staff  of Ivanovo
universities and colleges, authorities and
administrators. 

My new documentary "Prityazhenie pamyati" (Magnetism
of Memory) was presented to the audience at the cinema
hall of Ivanovo State University for Chemistry and
Technology, the place where Tarkovsky first met with
our spectators. My 68-minute DVD film features
interviews with organizers of Tarkovsky's visit to
Ivanovo, with people who had a chance to see and hear
him speaking about his "Mirror"  on the stage in 1976. 
Unique pictures, unknown articles, autographs  and
documents, signed by  the director during his stay in
this city are widely used in the film. Those events
evolve in the background of  Tarkovsky's  reflections
on cinema, borrowed from his "Diaries" and "Sculpting
in Time". Original shootings were carried out in his
native Zavrazhie, Yurievets, Ivanovo, and also in
Italy and France.

The showing was followed by a discussion, in which
witnesses shared their memories about meeting
Tarkovsky in 1976 and their attitudes to his legacy.

The Ivanovo Chamber Choir sang the "Liturgy" by Maxim
Beresovsky (a prototype of Pavel Sosnovsky in
"Nostalgia"). The event was concluded by a PowerPoint
presentation about the projects, authorised by
Institute International A. Tarkovsky currently
underway in Europe.    

Last week  Ivanovo TV and Radio network aired a number
of programs devoted to those memorable events here 30
years ago and we hope, that these initiatives can
contribute to the projects worldwide aimed to pay a
special tribute to Tarkovsky in 2006.

Please see some screenshots from my documentary in the
attachment. 

[ title card | birthplace | Ivanovo, 17 October 1976 ]

Yours, 

Yevgeny Borzov
Ivanovo, RUSSIA 





Friday, October 13, 2006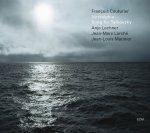 Nostalghia – Song for Tarkovsky is the title of a beautiful new CD by the French pianist and composer François Couturier of music inspired by films of Andrei Tarkovsky. The CD (see the cover on the left) was released by ECM Records and is widely available. The soloists are: François Couturier: piano, Anja Lechner: violoncello, Jean-Marc Larché: soprano saxophone, Jean-Louis Matinier: accordion. Click here for the press text. The record is already garnering rave reviews in the French press, see e.g., the Le Monde review. Support our favorite DVD-related site, DVDBeaver, by using this link if you wish to order this CD.
James Norton from ITV Network in London sent us an article on Stalker locations, you can find it in our "Topics" or by clicking here.
There will be a projection of Stalker at the MK2 Quai de Loire, on October 19. See this announcement.
Radio Mayak carried an interesting interview with Andrei Tarkovski Jr. in 2002, wherein he also talks about the forthcoming Russian edition of the Diaries. Our archived copy of the audio file can be found here... [ the original URL is no longer working: http://www.radiomayak.ru/schedules/13/2137-audio.html ]. Radio Mayak also has an interview with Marina Tarkovskaya, here. All in Russian. Thanks to Michal Petricek for the pointers.
Youtube.com now contains a large amount of Tarkovsky related material. Use, for example, the search terms Tarkovsky, Tarkovski, or Tarkovskij. On the lighter side, here is a remake of the candle sequence in Nostalghia — thanks to Gregory Runfeldt for the tip.
Some additional Youtube clips of possible interest to our readers: Ingmar Bergman on the making of Saraband, Part I | Part II | Part IIII. A favorite sequence from Bela Tarr's Sátántangó. Bela Tarr's Visions of Europe.

Sunday, September 24, 2006

T
he latest news update from
Les Amis de l'Institut Andreï Tarkovski,
Paris, can be found
here
[French, PDF]. It describes events in connection with the ongoing
Tarkovski en France, 1986–2006
anniversary.
Kino International have announced Stalker on DVD in North America (Region 1, NTSC). Street date is November 7, 2006. This appears to be the a RusCiCo product, similar if not identical to the 2002 Image Entertainment release. SRP is $29.95 (as opposed to the $49.95 price tag of the Image Entertainment DVD) [ cover scan ].
Some details of the forthcoming MK2 Nostalghia DVD can be found here, and the cover may be viewed here. Perhaps the worst Tarkovsky cover art ever? No mention of English subtitles. Thanks to Wayne Spencer for the links.
For an announcement of Sven Nykvist's death, see our September 20 news update on the main mastersofcinema.org site... He will be sorely missed.

Saturday, September 16, 2006

Magnum Photos has a few Tarkovsky related photos taken by Gueorgui Pinkhassov. There is one photo of Tarkovsky and one of his father — follow this link. Thanks to site visitor Jozo Zovko for the pointer.
The upcoming book Through the Mirror — Reflections on the Films of Andrei Tarkovsky (see earlier news items) now has its own webpage on the Publisher's site, here. To be published this fall (the publication date on the web page is wrong).
Variety writes that director David Jacobson has signed on to write and direct the "crime drama" Roadside Picnic for Columbia. "The futuristic story is based on the book by Russian writers Boris and Arkady Strugatsky where an alien visitation occurs, and gangs of smugglers plunder the lucrative artifacts left behind," says Variety. Other sources inform us that Roadside Picnic will start shooting shortly. (Hey, how about casting Vin Diesel as Stalker? Never mind...)
Several of the locations that were used in Stalker (and what they look like now) are shown on this Estonian website. Click on the pictures, and you'll be able to tell what shots they were in the film... Somebody please translate to English.
Also check out this screenshot gallery of Tarkovsky's Stalker.
Robert Bird's fine book on Andrei Rublev is now out in a Czech translation. Cover scan here [PDF].
The publisher's page for the exciting new book Andrei Tarkovsky: Interviews is now also up, here. To be published this October.
Wayne Spencer informs us that the Fall 2006 edition of Cineaste magazine includes the article A Second Look: Andrei Tarkovsky's "Nostalghia" by Dan Jones. See the table of contents here [PDF].
Site visitor Roberto Aita of Italy writes:


Hello there,

  after the interview with Italian cinematographer Giuseppe Lanci on his 
work with Tarkovskij recently I made some pictures with a pinhole camera 
as a tribute to Nostalghia. I tried to recreate the athmosphere of this 
masterpiece using outdated Polaroid film... [ view photos HERE ]

Hope you'll enjoy it !

All the best,

Roberto Aita
Udine - Italy


T

hose interested in pinhole cameras should also check out Camera Obscura 1–∞, a project co-founded by frequent site visitor and collaborator Burkhard Walther.

Our own Masters of Cinema DVD Series received some encourgaing words in the latest issue of Premiere (October 2006), where Glenn Kenny starts an interesting new column entitled "Foreign Affairs". The column focusses on DVD releases in other regions (i.e., other than Region 1). A small excerpt: "[...] Eureka's Masters of Cinema line, for example, has quickly established itself as an across-the-pond answer to Criterion (even outdoing Criterion by offering a more complete version of the Japanese horror classic KWAIDAN, 20 minutes longer than the U.S. edition). Recent releases include John Ford's stupendous 1936 THE PRISONER OF SHARK ISLAND and a splendid edition of Murnau's FAUST. The label's packages are always handsome and extras well-considered and executed. [...] The exacting website DVD Beaver (dvdbeaver.com) keeps tabs on such foreign releases and is also informative on players...."

Also check out Jonathan Rosenbaum's latest DVD column for Cinemascope, here.

Friday, July 21, 2006

The latest news update from Les Amis de l'Institut Andreï Tarkovski, Paris is found here [French, PDF]. Please consider becoming a member of the Les Amis — the 2006 membership application form is here!
Additional details on Couturier's Nostalghia — Song for Tarkovsky can be found on the ECM Records website (see their News/Coming Soon section).
MK2 is planning to release Nostalghia on DVD in November.
A copy of Michael McCormick's essay Model of a House has just landed on our newsdesk, and we are highly impressed. The publishing job was done on Lulu.com and the book is available at that site as well as through amazon.co.uk.
The Czech 2xDVD Andrej Rublev has been released. More details here [ cover scan | disc art ].
Excellent news for the philatelists among our readers:


Dear Nostalghia.com!

I've been your reader long time — also a Tarkovsky's admirer. 

As a long time stamp collector I just noticed that Russian post office
and "Izdatsentr "Marka" are planning to issue a commemorative stamp "75
years of birth of Andrei Tarkovky" in 2007 (4th of April issue). Also
there will be an issue to celebrate his father's Arsenii's birth
centenary (24th of Juny). You may see this news from here.

So — there will be a real Tarkovsky year for Russian stamps collectors
in 2007.

Best wishes from Estonia,
Hanno Vares

Shazina Gallery, Moscow, is hosting an exhibition of works by Shavkat Abdusalamov, July 6 to 30, 2006. Their website is here... check it out! See also the article Working with Andrei on Stalker.

Tuesday, June 13, 2006


PS. A small correction to the previous news item: contrary to the description of the second edition of Tarkovsky i ya at Ozon.ru, the book has not been expanded. It has the same number of pages (487) although it has been reset — which results in minimal pagination variations between the two editions. The new edition also omits a few photographs and renders in black and white those originally in colour.

Tuesday, June 6, 2006




Two books from Russia have been reprinted in new, expanded editions: Tarkovski i ya (Tarkovsky and I) by Olga Surkova and Oskolki zerkala (Pieces of Mirror) by Marina Tarkovskaya. We haven't seen the new edition of Olga Surkova's book yet, according to Ozon.ru its page count is now up to 544 — that's about all we know at this point. The new edition of Marina Tarkovskaya's book has 35 new stories added along with more photographs and documents.
The upcoming Czech Andrej Rublev DVD release is based on RusCiCo materials, but it will in fact contain the original mono soundtrack. English subtitles are included. We note that earlier RusCiCo-based releases of this title (AE, MK2, &c.) unfortunately did not contain the original mono soundtrack.


The Sacrifice has finally received the treatment it deserves, in a monster 3-DVD Collector's Edition box-set from Spain [ graphic ]. Longtime readers will recall that this box set was first hinted about in our April 7, 2004 news update. The DVD box is now finally complete and specifications may be viewed here (Zona), and here and here (Cameo). The disc set can now be pre-ordered from fnac.es. We are especially pleased at the inclusion of the documentaries Sätta Ljus, Bygga Bilder, as well as a new interview with Erland Josephson. The disc set includes Spanish subtitles, but does not include English subtitles. Happy are those of us who understand Swedish (or Spanish)...
For those of you who are planning to visit the location where much of The Sacrifice was shot, here is a helpful graphic which we prepared last summer but forgot to post (doh!).
Site visitor Jacob Dijkstra has conducted some good detective work and located additional details on the upcoming book Andrei Tarkovsky: Interviews (Conversations with Filmmakers) mentioned in our May 17 update: namely, its Table of Contents. The book clearly fills an important gap in what is currently available in the English language.
The Moskwood (Netherlands) release of Nostalghia has been delayed (again), this time until June 27. The Finnish Tarkovsky DVDs mentioned earlier appear to have been delayed until August 25.
Site visitor Luca of Italy writes "hi, i'm an italian student. i've just completed my university studies and i've made my final thesis on Takovskij's Stalker, to give an homage to this great director. are you interested? the work is in italian, about 200 pages." Of course we're interested &mdash we do have many Italian readers. So, Luca's thesis, LA FEDE NEL CINEMA — Analisi del film STALKER di Andrej Tarkovskij can be accessed here. Thanks, Luca!
More detective work by by Jacob Dijkstra:

Subject: Stalker gunshots on Russian Lizard and AE dvd's

Hi Trond,

Regarding the [Stalker audio defect] as mentioned on your on your site here:

"Regarding the mono track: during the scene in which the men climb aboard the 
rail car and shots are fired at them, hitting the water directly in front of them, 
the gunshots make no sound. During this brief second-and-a-half or so the sound 
completely drops out. The defect also appears on the PAL (AE) version."

I have recorded some sounds for this scene from the AE PAL version and a 
region-free KrypnyPlan (Lizard) edition, in the following order:

Lizard-Russian1 (5.1) : seems to fit with the splashing, similar if not the same as 
                        on the BFI-video version
Lizard-Russian2 (1.0) : same as above
AE-Russian1 (5.1)     : totally different harder machine-gun sound 
AE-Russian2 (1.0)     : no gunsounds at all

Attached: mp3 audio file


The Lizard/BFI version seems more plausible to me.

Kind greetings,
Jacob

We agree with Jacob's conclusion. Incidentally, the added machine-gun audio only serves to emphasize yet again the arrogance and blatant vulgarity of at least some parts of the RusCiCo crew. As we have stated elsewhere on this web site, for the benefit of new readers:
"We find all of this rather puzzling. Why would a company like RusCiCo, a company presiding over such an ambitious project as the release of hundreds of Russian film classics on the DVD within the next few years, be so careless when it comes to publishing some of the most carefully crafted works ever put on film? [...] It is well-known from Tarkovsky's interviews, from his books, from his friends, even from anecdotes, how meticulous he was about everything and how important every little sound or detail was to him. He would study how exactly the mud from the bottom of the pond raised before he decided where to film the short scene with the [Mirror] Narrator as a boy, swimming. He would listen for a difference between the sound of milk and water splashing on the floor. This is the sort of thing any would-be restorer of a Tarkovsky film should keep in mind.
"Why is it that Arts other than Film have long-established traditions and specific procedures for publication of the old Masters, while people involved in publication of films behave as if none of this knowledge existed. Why do they insist on reinventing the wheel while Literature has its science of textual analysis from the holograph manuscript down to first editions; while researchers in the field of Classical Music know of a systematic approach toward producing an Urtext; while highly trained experts deduce which stroke of the paintbrush belongs to whom on a painting under restoration. Yet for some reason all this seems completely alien to the practice of film restoration, and the custodians of the original elements have no reservations about making them available to pretty much anybody: people whose only credentials are directions from their managers to do the work. Undoubtedly everybody involved means well but restoration of world class art is not just a hobby, it's a serious profession.
"[...] [W]hat would the world say if the Louvre started repainting the Mona Lisa to make it more snappy, or some publisher came up with a rewritten and "more readable" edition of Proust's A la recherche...?"
--
Have a Good Summer!

Friday, May 19, 2006




The publication of "definitive" editions of Tarkovsky's Martyrolog diaries (Italy 2003, France 2004) invited comparison with the Polish edition of 1998. The result of our small investigation using the French and the Polish editions has been added to the "Topics" section.
In our opinion neither book can be considered a "definitive" or "critical" edition. There are many differences between them indicating inaccurate transcripts have been used as the basis for publication. Needless to say, for a truly critical edition the manuscript itself should be taken as the basis. Because of the differences and the small probability of a revised edition coming any time soon it's fair to say that both books complement one another and are both highly recommended (no English version is forthcoming, unfortunately). Now, proceed to our informal comparison.

Wednesday, May 17, 2006


Since the 2001 inception of Nostalghia.com we have received email from probably no more than six people located within the former Soviet Union (as compared to thousands of letters from the rest of the world). In view of this, the last two weeks were rather remarkable: first we received a very encouraging note from Russian director Igor Maslennikov, and less than one week after that we received a series of rare photos from Russian photographer Anatoly T. who had kindly scanned them for us at the Ivanovo Museum. These photos will eventually be mounted on their own Photo Gallery page, but some samples follow: [ Stalker 1 | Stalker 2 | Stalker 3 | Stalker 4 | Stalker 5 | Solaris 1 | Solaris 2 | Solaris 3 | Solaris 4 ]
Sean Martin has written a short article on Andrei's Polaroids for the print edition of the current issue of Tank Magazine (www.tankmagazine.com).
Moskwood, The Netherlands, have postponed the release of their Nostalghia (again), this time to May 30th.
We recently received the following letter from New Zealand:

Greetings,

I am a writer based in Wellington, New Zealand. I thought you might be interested in the 
essay available [ here ] (the website is that of the NEW ZEALAND LISTENER).

It is an account of a trip I made to Moscow last year. Please pass this link on to anyone 
you think might be interested or file it somewhere appropriate.  Many thanks. NOSTALGHIA is 
a marvellous site (and one I have only just discovered).

Warm greetings,

Gregory O'Brien
Curator
City Gallery Wellington

PS. Attached is a photograph I took while in Moscow last year. (I refer to it in the essay 
about Tarkovsky from the LISTENER). [...] I think the image encapsulates modern Russia: the 
Orthodox Church surrounded (and deliberately overshadowed) by the Soviet-era bureaucratic 
architecture. And, just as alarmingly, the more recent billboard placed in front of the 
church advertising French make-up!

Slant Magazine has a recent review of Stalker, here. [Thanks to Ryland Knight for sending us the link]
Russian experts claim to have found the remains of Andrei Rublev beneath an altar: [ The Independent | The Post Chronicle ]. Unfortunately, no mention of any outtakes having been found under said altar... [Many thanks to Ben Halligan and Bernard Beck]
Laura Geronazzo of ULTREYA wrote to remind us that the Tarkovsky Polaroids book has now been released in North America as well [ amazon.com ]. Paperback only, this time.
Amazon.co.uk now lists a book called Andrei Tarkovsky: Interviews (Conversations with Filmmakers (Hardcover, October 2006)), here. We have no additional details on this work. [Thanks to Conrad Steeves for notifying us]
From site visitor and filmmaker Nathan Coombs:


Firstly, thank you for maintaining this wonderful resource, it was a source of 
endless wonder when I first discovered Tarkovsky.

My own films have been intensely inspired by Tarkosvsky and Sokurov. My recent 
documentary on the the martyrdom of the Dominican friar Savonarola was described 
by Cinemaseekers as "a masterpiece", "one of the best films I have ever seen".

I am now also working on a projects with Sean Martin (author of the recent 
Tarkovsky pocket essentials).

I would like to share my film with readers of your website. The whole film is free 
to view here.

Let me know what you think.

Best wishes,

Nathan P. Coombs



Friday, April 14, 2006

Stanislaw Lem, dead at 84 — [ BBC | Guardian ]
One of the few survivors of Stalker, sound designer Vladimir Ivanovich Sharun passed away on April 12.
April 4th was what would have been Andrei's 74th birthday. Our correspondent Yevgeny Borzov in Ivanovo sent us the following report.


Dear Nostalghia.com,

The tradition to hold a local Tarkovsky festival in
Ivanovo goes on. This year an international conference
on global cultural problems in the background of
Tarkovsky's philosophical legacy was organized by
Shuya State Pedagogical University (Ivanovo Region).
Philosophers, philologists, researchers from Russia,
Bulgaria and Serbia came to Yurievets to participate
in this event. 

The highlight of the conference was a presentation of
Marina Tarkovskaya's book Oskolki Zerkala.
Unfortunately, for apparent health reasons Tarkovsky's
sister could not accept the invitation to come to 
Ivanovo, but she was happy that the second edition of
her book had been presented to the audience here. In
comparison to the first edition  her book grew in
volume due to 35 new short stories, documents and
pictures. Please see the cover of this edition in the
attachment.

It is also worth mentioning that our TV Kultura
Channel aired a new film Dokumentalny Tarkovsky on
March 27, 2006. This 40 minute production featured
fragments from a number of documentaries about Andrey
Tarkovsky, such as  The Three Andreys by D. Musatova
(1966), Reflections on Hero in Cinema by A. Burimsky
(1974), Alissa Freindlich  by L. Stanukinas (1979),
Moscow Elegy by A. Sokurov (1988), Group of
Friends  by M. Lyakhovetsky (1988), Vospominaniye
by A. A. Tarkovsky (1996), Stalker's Dreams by Y.
Tsimbal (1998), Shchipok by M. Gureev (2000),
Arseny Tarkovsky – Eternal Presence by V. Amirkhanian
(2005). These fragments were commented by Marina
Tarkovskaya, Yevgeny Tsimbal, Irina Graschenkova and
Andrey Shemaykin.

Best wishes,
Eugene




Manuele Cecconello of Italy wrote to tell us about a beautiful new book on Andrei Tarkovsky. It is by Simonetta Salvestroni and it concerns itself with the traditional and spiritual roots of Tarkovsky's works. Publication information: Il cinema di Tarkovskij e la tradizione russa (Tarkovskij cinema and Russia tradition), ISBN: 88-8227-194-3; 280 pages; dimensions (in cm): 14,5 x 20,5; Edizioni Quiqajon — Comunità di Bose (www.monasterodibose.it).
Three Tarkovsky films are being released on DVD in Finland on May 19: Solaris, Stalker, and Mirror. The extras are the standard RusCiCo bonus materials. [Thanks to Tuomas Ollikainen for the update!]
Moskwood Media, The Netherlands, has just released Nostalghia on DVD. We hope to bring you a quick comparison between it and the AE and R1 versions in our next news update. [Thanks to Jacob Dijkstra for the update!]
We are looking for the following documentary: GEORGY RERBERG. REJECTED "STALKER" BY TARKOVSKY. 2004. Directed by Marina Dubrovina, 104 min. Please contact newsdesk if you know where a copy may be obtained.
From Thorkell Óttarsson:
Dear Nostalghia.com. I wrote to you a year ago about a book I was editing on Tarkovsky. I just wanted to let you know that the text of the book, "Through the Mirror — Reflections on the films of Andrei Tarkovsky", is ready and has been sent to the publishers (Cambridge Scholars Press). It should be published within a half a year. Below are the blurbs and the table of content.
The authors of this book are from various countries and have diverse educational backgrounds but they are united by one common thing; their love of Andrei Tarkovsky's films. Tarkovsky is one of the greatest film directors of all time and the most famous Soviet film maker since Eisenstein. He died of lung cancer in Paris 28th December 1986, only 54 years of age. This year, 2006, therefore marks the 20th anniversary of his passing.

This is most likely the broadest volume on Tarkovsky, spanning everything from classical film theories to theological analyses, via sociology and the history of the ANS synthesizer. It is divided into two parts. The first part is called Film Theories and, as the name suggests, contains papers that touch more or less on film theories. Benjamin Halligan and Terence McSweeney write about Tarkovsky's aesthetic strategies and film theory. Sean Martin writes about the autobiography in Tarkovsky's films, David Beer about the music in Solaris, Oddny Sen analyzes dream-symbolism in the films with an emphasis on Ivan's Childhood and Paul Johnson looks at Tarkovsky's films from a sociological perspective.

The second part of the book concentrates on theological themes in Tarkovsky's films. This kind of approach has been seriously neglected by most books and papers written about his films until now. Two of the papers in this part are general in nature. Torsten Kälvemark writes about the philosophical and theological understanding of Andrei Tarkovsky's work and Astrid Söderbergh Widding analyzes what's between the visible and invisible in the films of Tarkovsky. The remaining five papers concentrate on specific films, namely, Ivan's Childhood, Andrei Rublev, Stalker, Nostalgia and The Sacrifice.

Tarkovsky frequently invited the audience to interpret his films as they saw fit. The authors of the papers in this book have all accepted Tarkovsky's invitation.

About the Editors: Gunnlaugur A. Jónsson is professor of Old Testament Studies at the University of Iceland since 1995. He received a doctoral degree in theology from the University of Lund, Sweden, with the dissertation The Image of God: Genesis 1:26-28 in a Century of Old Testament Research (1988). Þorkell Ágúst Óttarsson has a B.A. degree in theology and is working on his M.A. thesis within the field of theology and film. He has written books and papers in Icelandic on religion and theological themes in films, i.e. on theological themes in war films.

Table of Contents

Introduction

PART I — Film theories

- Live in the House — and the House Will Stand: The Role of Autobiography 
and Lived Experience in Tarkovsky's Films and Aesthetic, Sean Martin
- On Tarkovsky's Aesthetic Strategies, Benjamin Halligan
- Subjectivity and sociality in the films of Andrei Tarkovsky, Paul Johnson
- 'Sculpting the Time Image': An exploration of Tarkovsky's film theory from a 
Deleuzian perspective, Terence McSweeney
- Solaris and the ANS synthesizer: On the relations between Tarkovsky, Artemiev, 
and music technology, David Beer 
- The landscape of Dreams — Reflections on the visual language, dreams and 
realized mysticism in Ivan's Childhood, Oddny Sen

PART II — Theological Themes

- "Icon and Apocalypse" — Reflections on the philosophical and theological 
understanding of Andrei Tarkovsky's work, Torsten Kälvemark
- Deus absconditus —  Between visible and invisible in the films of 
Tarkovsky, Astrid Söderbergh Widding
- Childhood Lost and the Horsemen of the Apocalypse: Religious themes in 
Ivan's Childhood, Thorkell Agust Otttarsson
- Mirrors in the Film about Andrei Rublev, Pétur Pétursson 
- Awake — Faith, hope and love in Stalker, Arni Svanur Danielsson
- Alienation, Exile and Paradise Lost — Nostalgia Scrutinized from 
a Biblical Perspective, Gunnlaugur A. Jónsson
- In Hope and Faith — Religious motifs in Tarkovsky's The Sacrifice, 
Gunnar J. Gunnarsson


Best regards
Thorkell Á. Óttarsson.

Sunday, March 26, 2006

From: 	  Stephen Gadd [shostakovich1@...]
Subject:  Stalker - jitter/float
Date: 	  March 17, 2006 1:30:23 AM MST (CA)
To: 	  newsdesk@nostalghia.com

Dear Mr. Trondsen,

Firstly, I must compliment you on a really informative website.  For 
reasons that will become apparent, I only wish that I'd come across 
it earlier.

A year or so ago, after checking on DVD Beaver, I bought the double 
disc version of Stalker in the Artificial Eye version, as it seemed 
the best version available. On viewing it, I noted what you describe 
in your review as "a jitter/float in the image". Oddly enough, this 
was not mentioned in the DVD Beaver review, so I thought that it was 
a fault peculiar to my copy of the DVD. After phoning the company, I 
then sent the following letter to Artificial Eye and returned my discs 
for their perusal:

"With reference to our pleasant telephone conversation ... please find enclosed my copy of Stalker for your perusal. As I mentioned on the phone, I'm not actually sure that anything is wrong (!), but the picture seems distinctly peculiar.

The only way I can really explain it in words is by using the idea that there appears to be two pieces of film gliding over each other, one with background materials, the other with the lighter foreground elements.

In the opening scene (Chapter 2, "Stalker's home") where a door is gradually opening revealing sleeping figures in bed, the white of the bedclothes, end of the bed and the bedroom furniture, plus the window-frame to the right, seem to be juddering compared to the darker background elements in the room. This is not only because there is some natural vibration (e.g. in the water in the jug) a little later in the scene from a train passing by.

You can also see this at ca. 5 mins. 38 secs./5 mins. 40 secs., where a close-up of the head of one of the characters shows a momentary distortion in his "frown lines" when the camera pans across.

I wondered whether this was something peculiar to the sepia/black/white elements in the film, but it also seems to happen in the colour sequences. For example, in Chapter 6 "Starting out on the path" at ca. 46 mins. 39 secs to 46 mins. 53 secs. the railway line in the bottom quarter of the picture seems to be flickering up and down.

Surely this cannot be right?

On the other hand, it appears as though the menus and the subtitles are sitting pretty rock steady

Awaiting your verdict with interest."

Some days later, I received the following letter from a Mr. Joel Kennedy of 
the DVD and Video Department of Artificial Eye:

"Many thanks for sending me your DVD of Stalker and your very helpful letter which detailed the problems you had encountered with the DVD.

I have looked into the issue and have compared your DVD with a number of other DVDs and VHS copies of the film, including the master copy.

It seems that as strange as the effect appears, it is in fact deliberate. I have done a little research into the matter and it seems that Tarkovsky employed a technique whereby he would place one layer of film on top of another and move them, thus creating this de-stabilising effect. I hope that your viewing of the film will be enhanced by the knowledge that the look of the film is very much intentional."

I must admit that I've not been able to find any source material to back up 
this assertion, so I am a little sceptical. However, should it be the case, 
then perhaps the "jitter/float" seen in the DVD should be there."

Best regards,

Stephen Gadd


Artificial Eye are clearly talking out of their gluteus maximus again. Are they saying that Tarkovsky "deliberately and carefully manipulated one layer of film on top of another" on the close-up of Solonitsyn's face in order to cause his cheek and ear to move independently of his face? Ludicrous. We have prepared a video clip which clearly and unambiguously shows that the effect is, as has been pointed out here numerous times, an (unnecessary) artifact of the video compression scheme used. We digitized a portion of the "Stalker's home" sequence as found on the Fox Lorber VHS (which of course exhibits no digital jitter whatsoever) and ran it through the default AVI compression in iMovie—the result was an effect identical in every respect to what is seen in the AE/RusCiCo DVD. The URL to our video clip, which shows the uncompressed and compressed sequences back-to-back, is available upon request (it's rather large, about 50 MB).
We find Artificial Eye's bold-faced attempt at deceiving one of their more intelligent and quality aware customers totally unacceptable.
(Another problem with RusCiCo transfer (used by AE, MK2,...) is total highlight blocking in many scenes. Look at this: the VHS version actually contains more image information, despite having a much lower image quality.)

Wednesday, March 15, 2006

The production design exhibit at the Academy houses a treat for Tarkovskyphiles—the original scale model of the house seen in The Sacrifice. It's in a glass case on a pedestal, so you can walk around it and study it from all angles. The exhibit ends April 16. (See also our Sacrifice Special Section).
The paperback version of Instant Light is now up on the publisher's website.
Our colleagues over at nostalghia.cz report that a Czech Stalker 2xDVD set was released on March 12. This is the familiar RusCiCo transfer, but with newly translated Czech subtitles for the film, interviews, filmographies, and all other bonus materials. All three previously known Czech subtitle versions for Stalker were found deficient in some way or another, and a true Tarkovsky connoisseur—as opposed to a professional translator—was therefore tasked with creating new subtitles which more accurately reflect the sense of what Tarkovsky tried to get across. We are told that the end result is rather stellar...

Wednesday, March 1, 2006

The Harvard Film Archive has details on its website on two series featuring films by Tarkovsky:

Four Masters: Tarkovsky/Sembene/Akerman/Kiarostami
March 6 (Mon) 7pm - Mirror
March 13 (Mon) 7pm - Nostalghia
March 20 (Mon) 7pm - The Sacrifice

A Tribute to Vyacheslav Ovchinnikov
May 16 (Tue) 6:30pm - The Steamroller and the Violin, Ivan's Childhood
May 29 (Mon) 7pm - Andrei Rublev

[Thanks to Matthew Packwood and Bryan Rodrigues for the update!]

Wednesday, February 1, 2006

This year is the 10th anniversary of Toru Takemitsu's death. Håkan Hardenberger performs Takemitsu's Nostalghia, dedicated to Andrei Tarkovsky, in Tokyo on May 19. Full details here. [Thanks to Sato Kimitoshi for the update]
Note the edition of BBC Radio 3's Night Waves programme to be broadcast on Thursday 2 February 2006 between 21:30 and 22:00, GMT. According to the online description, "Matthew Sweet talks to Will Self and Mike Hodges about Stanislaw Lem's extraordinary 1961 science fiction novel Solaris and Andrei Tarkovsky's mesmeric film adaptation made ten years later". It will be possible to listen to the programme live online, here. The BBC will also provide access to the programme online for the following seven days. Use the same link and look for Night Waves on the A-Z listings. [Thanks to Wayne Spencer for the update]
The National Film Theatre's March brochure reveals that it will be showing Bresson's A Man Escaped on 5th and 6th March, and Tarkovsky's Ivan's Childhood on 3rd March, 7th March and 19th March. The films form part of a series called Krzysztof Kieslowski Revised that includes all of Kieslowski's films (including the whole of Decalogue) plus another 10 films that were favourites of Kieslowski (or by directors he admired). The other non-Kieslowski films being shown are Fellini's La Strada, Loach's Kes, Chaplin's The Kid, Welles' Citizen Kane, Truffaut's 400 Blows, Widerberg's The Pram, Passer's Intimate Lighting, and Malle's Au Revoir les Enfants. More details on the NFT website, here, in due course. [Thanks to Wayne Spencer for the update]

Sunday, January 15, 2006


Sean Martin's book on Andrei Tarkovsky will be published very shortly (likely January or February). Updated release information and other details can be found here. A preview copy of the book has landed on our newsdesk. This unassuming-looking 258-page pocket reference book contains a staggering wealth of information on all things Tarkovsky, from his full-length films to the lesser-known works for TV, radio, and stage, including film school works and unrealized projects. There are illuminating pieces of trivia found in here that have to our knowledge never before been published in English. Each of Tarkovsky's 7.5 films are carefully discussed in terms of storyline, production history ins and outs (the knowledge it took us years to acquire is all laid out here), and other thematic elements pertinent to the particular film being discussed. In his introduction, Mr. Martin writes, "My approach has [...] been only partially concerned with analysis, as I feel that the inherent mystery of Tarkovsky's films speak for itself, and the films are, ultimately, not solvable. They are films that change as we do." Mr. Martin has really nailed it with this book, and no Tarkovsky collection is complete without it. Use this purchase link to support DVDBeaver.com.


While on the topic of indispensable Tarkovsky related books, let us not forget to mention Robert Bird's Andrei Rublev. A highly readable book, and currently the most complete English-language treatment of the film, its historical context, and its turbulent production history. Scene-by-scene differences between The Passion According to Andrei and Andrei Rublev are discussed in great detail, and it finally becomes evident (in our opinion) which version Tarkovsky actually preferred. There is much insight packed into these 90 pages... a couple of teasers: "Like Bresson, Tarkovsky made his films an exercise in depicting the invisible, which can only take shape beyond the frame through the agency of the viewer. The basis of this innovatory style is the use of the camera to suspend the event in the act its being regarded by others, which undermines the subject's sovereign viewpoint [...]". (pg 68). "Just as a remembered dream sometimes ends with the event which logically caused it (e.g., a dreamed crime culminating in a police siren which turns out to belong to a police car wailing outside your window), so also the icon is a space in which time can flow backwards from effect to cause. There are just such reversals in Andrei Rublev. The most tantalizing example is the crucifixion sequence in episode two: [...]" (pg. 77). This is an important work, and the book comes highly recommended.
Recent additions to our Topics' section include David Wishard's An Attempt at Universal Subjectivity, and Greg Polin's Stalker's meaning in terms of temporality and spatial relations.
The Kai Grehn radio drama adaptation of Hoffmanniana is being broadcast on WDR3 on January 25th. Additional details can be found here. Nostalghia.com owns a CD-copy of the earlier SWR2 broadcast of this Hörspiel and can vouch for its production value [ brief excerpt ]. (Incidentally, we never were able to obtain a copy of Hanna Kulenty's Hoffmanniana, nor Thomas Dezsy's Hoffmanniana).
The paperback version of the English edition of Instant Light is being released this month in the U.K. Details can be found, e.g., here.
The Artificial Eye version of Mirror is currently available for less than GBP 8, here. (If you should order it and receive the version which does not include the original Mono audio track, contact us here at newsdesk for product exchange instructions). Avoid Artifical Eye's version of Ivan's Childhood, also on sale. Currently, the only acceptable version is the MK2 version (see earlier news updates). However, we recently received a screener of RusCiCo's own Ivan's, directly from RusCiCo in Moscow, and this disc actually contained a version of the film identical to that used by MK2. It would appear that the bad version has sold out, and that the new transfer is in the process of entering circulation (unconfirmed).
Still no news on the Artificial Eye Andrei Tarkovsky Companion DVD mentioned in our March 10, 2005 update. The word from AE is still "No exact date yet — some time later this year". We shall keep you posted.
The recent German Tarkovsky DVD Box set has dropped in price from 60 to 30 Euros. More information here. Nostalghia and Sacrifice are not included in the 5xDVD set. Site visitor Christoph Endres reports that the bonus materials consist of text biographies and filmographies (identical on all five discs), and that there is a video introduction to each film — in the case of Stalker, for instance, there is a 15 minute reflection by the D.P., and on the Solaris disc there is an approximately 30 min feature called "Solaris" as the basic question of philosophy. Solaris and Rubljow are presented in 1.85:1 aspect ratio, non-anamorphic. The rest is presented in 4:3. The only audio track is German mono, i.e., there is no original audio included — we here at Nostalghia.com therefore recommend that you avoid this box set.
Additional details on the French Sacrifice 2xDVD release from ARTE [ cover ] can be found here.
Stalker is being released on DVD in the Czech Republic in February. This will be the RusCiCo 2xDVD set, with original mono soundtrack. The film is Czech subtitled, and so is an interview with Knazinsky, Artemyev and Safiulin. The cover art will be Czech original. The DVD set will be released by Zona in collaboration with Aerofilms, who also own the rights for the Slovak Republic. Czech readers can find more information here.
Sad news from Moscow, here. What do our Russian readers think about this travesty? We welcome your letters...



©2004 www.nostalghia.com
All Rights Reserved